10 Hot Tips on Getting the Best Residential Roofing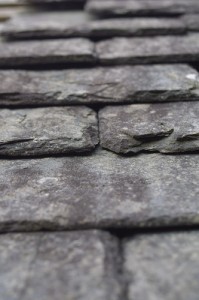 There's a reason why we use as a metaphor for the comforts of home the phrase "having a roof over our heads." When all the other pleasures of our home are said and done, nothing matters more than feeling confident that we will be sheltered from the elements. In the end, everything else pales in comparison and indeed is really dependent upon that roof over our heads. So, to help you evaluate the types of roofing material and the best styles of home roofing for you, we offer these hot tips on getting the best residential roofing to meet your needs.
10 Hot Tips on Getting the Best Residential Roofing
1. The Gold Standard, of course, is the roof that doesn't cost an arm and a leg, but is easy to maintain and highly durable. There are more options to consider than just these though.
2. Choosing a material that absorbs solar heat will contribute to quality and reduced costs of providing a cool indoor home. Keep the house a nice comfortable cool while saving on the energy bill to run those aircons.
3. Among the great materials available for choosing your ideal roof, you have the options of going for wood, slate, plastic, fiberglass, concrete, sod and cement tiles. Sod has been rising considerably in popularity of late, due primarily to the energy savings it provides.
4. Shingle roofs are popular and provide great benefits. If the budget is a consideration, composition shingles are likely the way to go, being more affordable and they do have a nice look. The benefit of asphalt and fiberglass shingles is their greater durability. They also provide a greater variety of color and type options, so you'll have more flexibility in your design aspirations. Keep in mind, though, that shingles may prove to have more of a downside than these benefits provide when you try to use them in areas that regularly experience very high winds.
5. Wood shakes, once much more popular, are being used less these days, primarily because of their tendency to attract insects. This can be a real problem that can pervade your whole home and avoiding it requires a maintenance plan more arduous than many of today's home owners are willing to undertake. If you do decide to use them, though, they do provide an appealing traditional look to the home and can be used in a variety of design styles.
6. A better choice, though, for those concerned with durability and low maintenance is to use clay tiles. They're burn resistant and generally unappealing to insects. This makes them a far more appealing option than the traditional wood shakes.
7. If you've salted away a good wad of cash for this project and are prepared to pay a little more, you might want to look into the virtues of a slate roof. They can be done in various patterns and colors.  Be aware, though, that both slate and clay are breakable materials.
8. If you're looking for that Rock of Gibraltar when it comes to durability, the most durable and easy to maintain roof, then you're probably looking for concrete tiles. These tiles are manufactured by combining cement with plastic, fiber, and other recycled materials. The result is a durable and inexpensive tile. They look just like wood shakes, but come with none of the downside.
9. If you live in a cool climate, the right choice for you may well be metal roofing. This is especially true if your cool climate also enjoys a reasonable number of sunny days. The metal roof will absorb the solar heat and thereby contributes to the heating of the home indoors. This, though, like the slate roof, requires putting some coin aside, in advance, as it will be pricier.
10. When installing a new roof, in addition to choosing the most suitable materials, you might want to consider the design style. Here are some popular styles that you might want to look into more closely if you have this option on your mind:
Bonnet Roof
Cross Gabled Roof
Cross Hipped Roof
Flat Roof
Gable Roof
Gambrel Roof
Hip Roof
Mansard Roof
Pyramid Hip Roof
Saltbox Roof
Shed Roof
Home may be where you hang your hat, but you want to keep that hat dry and secure, with the best roof over your head. We hope that the job of evaluating the types of roofing material and the best styles of home roofing for you was helped by these hot tips on getting the best residential roofing to meet your needs.