4 Suggestions for Alternative Uses for Your Attic Room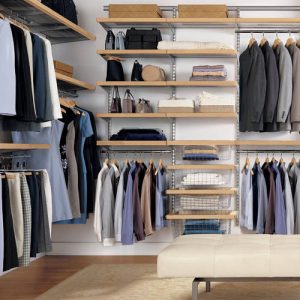 An attic is a great opportunity to do something a little different with the space in your home. In an earlier post, we gave you some tips on how to renovate your attic room. This post takes your attic makeovers to the next level: what are some options for using the attic space? Some people enjoy cozy spaces that others might consider claustrophobic. Others need more airy-feeling areas. There's no right or wrong other than what is or isn't right for you. We hope these 4 alternative attic room ideas, for your attic design, help you realize the attic makeover of your dreams.
4 Suggestions for Alternative Uses for Your Attic Room
1. Rent It Out
If you don't have any pressing personal need for the attic room, that's no reason you can't still use it, say, to generate a little extra income. You can do up a nice little rent-by-the-month room space, complete with restroom and kitchenette. Even more income can be generated by making it a bed and breakfast room that rents by the night. And, if at some point, you decide you do need the space for your family, you'll have generated the income to pay any costs of converting it to its new function.
2. Walk-in Closet
The notion of closet combined with attic maybe isn't especially inspiring. For some of you, it was the great clutter of the unfinished attic that had to be overcome to turn it into a functional room in the first place. I understand that, but stay with me here. Put the image of piled, dusty boxes out of your mind. Try, instead, to picture a big, well-organized walk-in closet? It has a wall with long, supported, bars where you hang your seasonal or special occasion clothes. There are shoe and purse racks built into the shorter wall spaces. A full-length mirror and good lighting allow you try things out right there in your luxurious closet. Indeed, if your attic space is big enough, you could share the wealth: different family members could have their own sections of this great closet space.
3. Crow's Nest
This is a little more off beat idea, but you might want to give it some thought. The term "crow's nest" refers to an area way up on a tall mast where a ship's sailor would be perched as a lookout for distant shores or approaching pirates. Neither distant shores nor pirates are likely much of a concern or to be expected sightings from your attic, but that doesn't mean it can't still provide a special lookout. An attic design that gives special attention to the view from the highest spot in your house could provide you with a wonderful, contemplative spot. Perhaps there is a river, a forest, even the ocean, view from the heights of your home. Or, failing that, maybe it offers a great view of the night sky. Add a pair of binoculars, a telescope, and at least one strategically located window and that attic could be a magical little getaway to ponder the world beyond. If you really want to get into the spirit of the Crow's Nest theme, some charts, either nautical or celestial, top it off nicely and you could decorate it in dark woods, ships wheels, old pirate-looking chests and a few leather-bound books.
4. Personal Retreat
How luxurious and appealing to have your own private personal retreat right in your home. Who doesn't enjoy having a private place to tuck oneself away for a little personal regrouping and rejuvenation? It will depend upon your own needs and personal disposition; it could be a place to read, pray, or just to contemplate. If so, you might want to include bookshelves, a small table, and an easy chair. Perhaps, your inclinations may lie more in the direction of restoration of the body, along with the soul. It could be turned into a yoga space. Indeed, considering how heat rises, in summer it might be a perfect arrangement to enjoy some private hot yoga. Indeed, why stop there? This attic room could be your own private spa. Add a deep whirlpool bathtub or a dry sauna; adorn the space with plush carpets and towels; have on hand your favorite herbal teas and peaceful candles. Maybe the addition of a skylight, a few plants, and even an indoor waterfall may give the space just the rejuvenating qualities you seek.
Whatever the best use of your attic room turns out to be for you, we hope these 4 alternative attic room ideas, for your ultimate attic design, help you realize the attic makeover of your dreams.