Latest and Greatest Rumors
Update - 2018.01.24
Just a bunch of rumors that are making the rounds in August 2018
Big Phones Coming This Year
From ever-shrinking bezels to dual rear cameras trickling down to budget devices, smartphones have changed dramatically in 2017. And with 2018 now in full swing, a new generation of groundbreaking handsets is starting to emerge, led by the launch of the Galaxy S9 and S9+.
Apple figures to continue its design dominance with potentially not one, but multiple successors to the iPhone X. But Samsung is hoping to get a jump on Apple by announcing its Galaxy Note 8 successor in early August. Meanwhile, other device makers — from LG to Motorola to Red (whose Hydrogen One appears here) — are looking to make noise with their next devices, too. Here's a look at what's coming up the rest of this year and what we know about 2018's hottest smartphones.
Samsung Galaxy Note 9 (August 2018)
Samsung has announced the Galaxy Note 9 launch event for August 9. You can expect the handset to adopt Qualcomm's Snapdragon 845 platform, like the already available Galaxy S9 and S9+. Additionally, Samsung mobile chief DJ Koh has already confirmed the next iteration of the company's virtual assistant, Bixby, will debut on the Note 9. There may also be an update to the S Pen, which could add Bluetooth and possibly even audio support for making calls.
However, the Galaxy Note 9 could wind up being a more conservative upgrade from the current model than originally thought. The latest reports claim Samsung is saving its in-display fingerprint sensing solution for the Galaxy S10, after it was pegged to be introduced in the next Note device. Expect rumors to ramp up now that we have a release date.
iPhone 2018 (Fall 2018)
According to early rumors, 2018 will see Apple expand the iPhone X's unique design to a larger screen size — a Plus variant, if you will. Additional reports indicate the company is looking to introduce a lower-cost handset that matches the iPhone X's look, only with a less expensive LCD panel. Conventional wisdom has Apple releasing three phones — a 5.8-inch iPhone X sequel, a 6.5-inch X Plus and a 6.1-inch iPhone 9. Apple could also take a page out of Huawei's book and introduce three rear cameras to one of its new phones, though that may not be on tap until 2019.
It's still relatively early in the rumor cycle for Apple's upcoming smartphones, which typically don't arrive until the fall, so take these reports with a grain of salt. To make matters more interesting, it's possible these won't be the only new iPhones we see in 2018.
Amazon may be working on a new, 'much more intuitive' phone
Most of us probably remember the Fire Phone, which was Amazon's first and last effort in the market. The device ran a heavily modified version of Android, and though it packed some interesting face-tracking technology, the interface itself was pretty godawful. Its mediocre specs were paired with an astronomical price tag, and just a bit over one year later, the Fire Phone finally burnt out. Now, according to a recent report by TheWrap, Amazon's mobile ambitions might be preparing to pull a phoenix and rise from the Fire Phone's failed ashes.
Google might unveil a second-gen Pixelbook with smaller bezels this fall
We're already expecting Google to unveil the Pixel 3 and 3 XL, second-gen Pixel Buds, and a Pixel-branded Wear OS smartwatch in October. Now let's add a second-gen Pixelbook to the list.
Evan Blass, the famous leaker you may know simply as @evleaks, tweeted earlier today that a Pixelbook refresh will be part of Google's fall 2018 hardware lineup, adding that it will ship before the end of the year.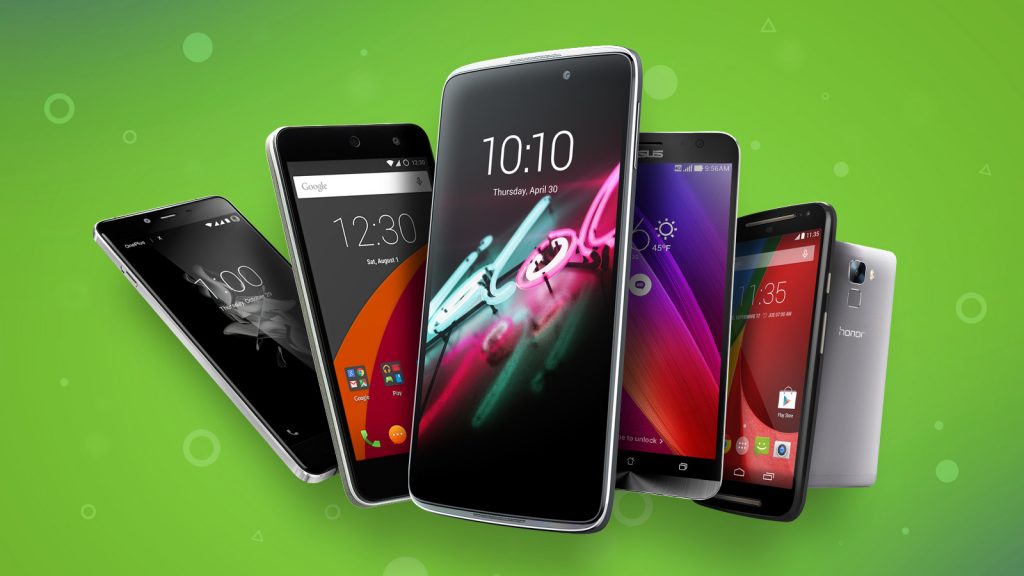 I think that's probably enough rumor to keep you busy burning up the search engines looking for further details on the items above. We try to grab news from everywhere we can online. Some of it turns out to be big nothing burgers, but many times the info turns out to be deadly accurate.
Post a comment below tell us what exciting new devices you are waiting for before we hit 2019?
Last updated on August 15, 2023 12:47 am